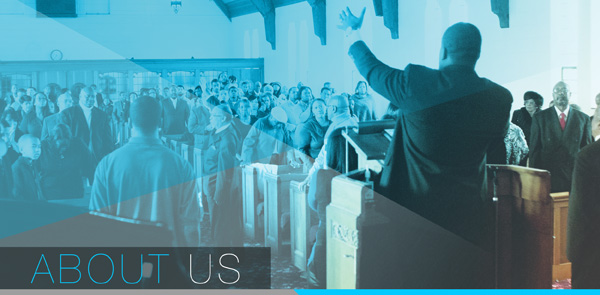 Our Ministries





Music & Arts Department

Mass Choir – No church can ever be what God has called it out to be without a music ministry. The choir serves as the ushers and the host of God's presence. They also serve as the lead worshipers of the church. The Mass Choir is for anyone who wants to sign up for that role. You are not required to audition. The only requirement to be in this choir is a desire to be a part of it. The Mass Choir sings a variety of gospel music, including both traditional and contemporary. We ask that any member that sings in any other choir would sing in the Mass Choir. This choir sings every 1st Sunday and any other time they are asked.

Men's Choir – The Men's Choir is a choir for men who have a desire to sing for God. This choir is not about singing only, but it is also about showing our church and community that there are men here at Central who are serving and worshiping God. This choir also sends a signal to our young men that a real man is a man who serves God. This choir sings a variety of songs from traditional to contemporary music. There is no age restriction nor are any auditions required. This choir sings every 5th Sunday and other requested times.

Dance Ministry – The purpose of the dance ministry is to praise and worship the Lord through dance. The Dance Ministry uses the visually powerful art forms of creative dance to praise and worship God. As a member of the dance ministry, you will be responsible for ushering the presence of God through dance. You will use your God given talent and passion for dance to bring glory to God. The dance ministry will consist of 3 divisions: Children's Dance, Youth Dance and Adult Dance.

Media Department

Sound Ministry – This division of the Media Department is solely responsible for the acoustics during all services, special services, and all major events. It is the Sound Ministry's responsibility to ensure that every person in attendance is able to hear the worship service. This ministry may have to make adjustments to sound as the service progresses. A working knowledge of sound equipment is a plus.




Media Ministry – The Media Ministry is responsible for recording services via video and audio. They are responsible for making sure that cd's and dvd's are available after service for members and visitors to take with them. They are also responsible for keeping an archive of all of our services.

Photography Ministry – The photography ministry is charged with the responsibility of capturing the events of our church via photographs. These photographs will be used so that we can be visually in touch with our history. Some photographs will be posted to the Church web site and our social media outlets. A working knowledge in professional photography is a plus.




Worship Support Department

Greeters Ministry – The Greeters Ministry stations themselves in the lobby and plays a pivotal role in establishing and setting the tone for the worship service environment and experience. The Greeters are responsible for greeting everyone that comes into the church facility and ensuring that every parishioner and visitor receives a bulletin and any other church material that may need to be administered for that Sunday. Greeters are to expand the welcoming spirit that members and visitors have already received in the parking lot. The greeters work with the ushers in providing directions, and assistance to our visitors and members. The goal of this ministry is to ensure visitors feel welcome and have an uplifting experience that encourages them to come back, again and again. Members of the Greeters Ministry should demonstrate a welcoming and hospitable demeanor and should have a passion to serve others.

Nurses Ministry – The responsibility of the Nurses Ministry is to demonstrate care for the members, the Pastor, guest Pastors, and other guest. A nurse should assist with the passing out of tissue, water, mints or any other minor personal needs. Unless you are an actual medical professional, no nurse should ever provide medical attention. In the case of an emergency a nurse should make the person as comfortable as possible until emergency medical services have arrived. The Nurses Ministry works in conjunction with the ushers to remain alert of any emergencies that may arise during services.

Ushers Ministry (Youth, Adult, Senior) – The duty and responsibility of an usher is to help to create a welcoming and warming environment for members and guest alike. Ushers help to enhance and to make the seating process in the sanctuary more efficient and to ensure that all members are seated. Ushers provide members and guest with offering envelopes, facilitate in providing directions throughout the worship facility, and guide the congregation during offertory periods. Ushers also maintain alertness for any emergency that may arise, relieving the need or contacting the person(s) needed to provide the proper assistance. Ushers should demonstrate a patient, humble and positive attitude that can be maintained under pressure, marked with a passion to serve others. Ushers work in conjunction with other leaders to maintain reverence in the sanctuary, worship areas and in the lobby. All usher ministries will be asked to serve and participate at all church functions. The Usher Ministry is broken down into 3 areas, Youth Ushers, Adult Ushers and Senior Ushers.

Parking & Security Ministry – The parking and security ministry is responsible for greeting all attendants as they enter into the parking lot. They work in conjunction with our security personnel to direct cars to open parking spaces and to the overflow parking lot. This ministry also extends a welcoming hand to those that may need assistance when entering the church building. They especially assist in getting those that are handicap to safely enter the facility. It is this ministry's responsibility to always stay alert and inform leadership of any potential threats. Most importantly this ministry serves as the first encounter that members and visitors will have on any given Sunday. This ministry should maintain a high spirit of hospitality, love, care, and concern for everyone coming to our church.




New Members Department

The New Members Department is responsible for cordially welcoming New Members into our church and the Body of Christ. This department serves as the first ministries that new members will come in contact with. They are responsible for informing New Members of the beliefs, vision, mission, and history of Central. Alongside Pastor Bolden, the New Members Department takes all new members through a New Members Class providing them with the information they need to know in order to be a productive member of our church. This department is also responsible for assimilating new members into ministries. The New Members' Department also serves as a resource for new members desiring assistance with questions and/or issues related to our church. At Central, members of every age and stage in life are invited to be a part of our new member's ministry to welcome families to our Church.

The New Member's ministry includes Ministries such as:

New Member Intake – This division of the New Members Department is responsible for welcoming new members during alter call, assisting Deacons and Ministers in delivering the Plan of Salvation to new members, assisting members in filling out their registration cards and organizing the New Members photo binder.

Baptism – Baptism, at Central, is looked at as a church community celebration. This division of the New Members Department is responsible for ensuring that all of the new members that are candidates for baptism are contacted and scheduled prior to the next baptismal date. This ministry division also answers any questions that a candidate may have or directs them to the appropriate party. The Baptism Ministry prepares the church for Baptism by laying out towels, preparing walking areas, setting up changing stations and anything else related to the baptism experience.

New Members Class – This division of the New Members Department is responsible for assisting Pastor Bolden in conducting the classes for new members. This division prepares the new members information packet and sets the class up. This class is held the first Saturday of every other month.

Baby and Child Dedication – Like baptism, the dedication of a baby or child is a community celebration. As we welcome these young people into the Body of Christ and their parents make promises to raise them as disciples of Jesus Christ, it is not just a special occasion for the family, but for the entire church community. Each month on the Third Sunday we celebrate the sacrament of dedication, and we invite you to be a part of that event. This ministry greets the families and extends hospitality. They introduce themselves and welcome the families to Central Baptist Church and show them where to sit.




Children & Youth Department

Children's Ministry – The Children's ministry strives to create a well-rounded ministry for those 11 years of age and younger. This ministry teaches children about Christ, bible basics, and characteristics of living a Christian life with age-appropriate application. The children ministry promotes Christian behavior in daily living and help mold children into men and women that God can use to build His kingdom and provide a learning experience that is memorable and fun! Those that desire to work on the Children's Ministry must be patient and have a passion to work with young children from different backgrounds, developmental stages, and domestic environments. Members that professionally work with young children are encouraged to join this ministry. This ministry has 4 focus areas:

Christian Education

Activities

Community Service

Life Skills

It is our goal to create well rounded young people who love God and grow to become productive members of society. Members on this ministry will be subject to background checks.

Student's (Youth) Ministry – This ministry is for youth between 12-18 years of age. It is our goal to let the youth at Central know that they matter and to provide them with a place where they are welcomed, heard and accepted into a spiritual family. This ministry teaches teens about Christ. We teach them bible basics and the characteristics of living a day to day Christian life with age-appropriate application. The Students Ministry promotes Christian behavior in daily living and help to mold our youth into young men and young women that God can use to build His kingdom and provide a learning experience that is memorable, exciting, and fun! We do this through different type of events that include hangouts, summer camps, etc. Those that desire to work on the Youth Ministry must be patient and have a passion to work with teens from different backgrounds, developmental stages, and domestic environments. This ministry also has 4 focus areas:

Christian Education

Activities

Community Service

Life Skills

We also want to encourage them to use their individual talents in the programs and ministries that interest them in an effort to nurture their growth as people of faith. Members that professionally work with teens are encouraged to join this ministry.

G.L.A.M. Girl's Ministry – G.L.A.M. stands for Growing, Learning, And Mentoring. The purpose of G.L.A.M. Girl's Ministry is to establish a safe haven for young girls to engage and learn life applications of God's Word. Using fun and interactive activities, the young ladies will learn practical life skills, building on their Christian faith, participate in community outreach and address other issues such as self-esteem/self-image topics. The ministry will help empower and enrich our young girls. It will nurture their talents and provide them with tools that will help in their daily lives.

Christian Education Department

Mission Ministry – The Missions Ministry is comprised of loyal servants of God. This ministry is responsible for spreading the Good News of Jesus Christ and the Church's mission in and around the community. Mission Ministry Members are also individuals who will dedicate themselves to prayer, study, and devotion to God. The faithful members of the Missions Ministry are concerned with outreach in terms of evangelism and other means of Christian witnessing. Those serving on the Missions Ministry should have a spirit to serve God with their witness and actions. There are no age or gender restrictions on the Mission ministry.

Christian Education – The Christian Education Ministry is responsible for working with Pastor Bolden in providing our Church and community with the option of learning as much as they can about God, His Word and living a victorious Christian life. It is the goal of this ministry to develop the total person—spirit, mind and body. Areas of Christian Education consist of Sunday School, Vacation Bible School, and semiannual Bible Institutes.




Pastor's Cabinet

Special Events – This ministry will be comprised preferably of members who have professional experience in the areas of event planning and coordinating. You will be responsible for coordinating and organizing large scale events and functions throughout the year under the direction of Pastor Bolden. These events may be at the church, at other venues and may include special guest. Those who desire to be on this Ministry should have experience in this field and demonstrate an ability to formulate a logistics plan and execute that plan.

William J. Bishop Scholarship Ministry – The William J. Bishop Scholarship Ministry has a rich history here at Central. If was founded in 1990 and named after our beloved Pastor who had a passion for education. The scholarship ministry has been able to help numerous high school graduates by means of financial support. Every year the Scholarship Ministry awards eligible church members that are enrolled in their first year of a collegiate program with financial assistance. The members of this ministry are responsible for all aspect of the scholarship ministry.




Senior Ministry – Our senior ministry is the first ministry in our Family Care Department. This ministry is responsible for keeping our seniors involved and active in the latter years of their lives. This ministry participates in monthly community activities that are catered to the young at heart such as plays, museum exhibits, dance classes, and health seminars while at the same time promoting a healthy spiritual lifestyle through Christian Education. This Ministry provides information to senior adults in the congregation and the community about health, wealth, transportation, recreation, technology, independent living, and many other concerns that pertain to senior adults. This ministry is about seniors enjoying life after retirement in a Church setting.




Culinary and Hospitality – The Culinary and Hospitality Ministry's goal is to bring friends and family together through the breaking of bread. The Culinary and Hospitably Ministry provides refreshments in the fellowship hall during special events and services, as well as team up with other departments to organize and support additional church events. This ministry cooks, prepares, and serves meals for outreach events, church fellowship dinners and funerals. This ministry also provides hospitality services to guest Pastors during special events. By serving God and His people with excellence and joy, the culinary and hospitality ministry plays an important part in our church mission to have a loving family environment.




Administrative Support – Members desiring to be on this ministry will be responsible for assisting Pastor Bolden and the office with administrative support. This is a voluntary ministry and you will be called upon when needed. Your responsibilities will be to assist in things like helping with membership calls, and helping the office to prepare for scheduled events.