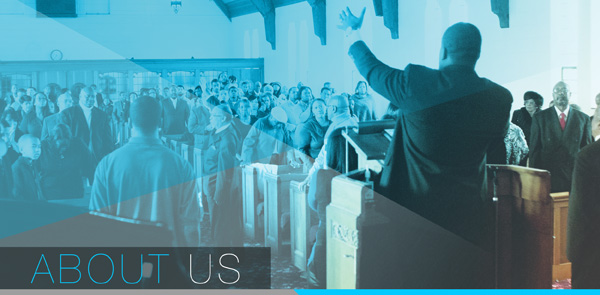 Our Core Values





What Are Our Core Values?



The core values of Central serve as the foundation that guides all of what we do and as a reminder of what we are built upon. They serve as the barometer that we use to measure whether or not something that we are doing or planning matches up to the standard that God has set for us through His word. All of our core values are rooted in the word of God. All of what we do streams from one of these core values. In an ever changing society, there is an essential need to create some non-negotiable standards. Below you will find a list of practices that we use every day in everything that we do.

Excellence:

Everything should be done in a fitting and an orderly way, (NIV, 1 Corinthians 14:40) We strive as a church to do everything that we set out to do in an extreme spirit of excellence. This means that we will not throw things together and then offer them up as our best. We promise to pray about, prepare, and plan out everything that we do. We believe that God and His people deserve our best. God gave us His best so in return we offer Him our best.

Integrity:

We are careful to be honorable before the Lord, but we also want everyone else to see that we are honorable, (NLT, 2 Corinthians 8:21). We strive as a church to show integrity in all that we do. We believe that as leaders of the church we are stewards of the church, which means we do not own the church but the church belongs to Christ. It is with that in mind that we strive to be above board as it relates to our handling of the affairs of His church.


Responsibility:

So dear brothers and sisters, work hard to prove that you really are among those God has called and chosen. Do these things and you will never fall away, (NLT, 2 Peter 1:10). We strive as a church to be responsible to that which God has called us to do. This means giving our very best to God, through the church, knowing that we are not just doing what we do because we want to do it, but because we have been called and chosen to do it.

Self-Control:

We must be hospitable, one who loves what is good, who is self-controlled, upright, holy, and disciplined, (NIV, Titus 1:8). We strive as a church to maintain self-control. This means not being moved by emotionalism but led in peace. The Bible also says that those who lead and serve in the church should possess this vital piece of spiritual fruit. Without it, we would be like a city that is without walls; unprotected and vulnerable to attacks from the enemy.

Cooperation:

If as one people speaking the same language they have begun to do this, then nothing they plan to do will be impossible for them, (NIV, Genesis 11:6). We strive as a church to operate in a spirit of cooperation. In this we will not be divisive, but we will strive to maintain peace with all men. We understand that we are a team and a team is not defined by what I can do alone, but by what we can do together that we would have never been able to do alone.


Respect:

Be devoted to one another in love, honor one another above yourselves, (NIV, Romans 12:10). We strive as a church to be respectful to one another. This means we will respect each other's life experiences and the value they add to the team. We will not step on each other's toes but we will respect everyone in their position of service. We want our church to be a safe place where respect is not given based on social status, looks, or ability. Respect is given simply because we believe that all men are created in the image and likeness of God.

Attendance:

Forsake not the assembling of yourselves together, as the manner of some is; but exhorting one another: and so much the more, as you see the day approaching, (NIV, Hebrews 10:25). We strive as a church to be in attendance in worship and all other ministry functions. The Bible tells us that there is strength in numbers and when we come together in worship we leave with a joy that we could not have obtained at home alone.

Character:

But the fruit of the spirit is love, joy, peace, longsuffering, gentleness, goodness, faith, meekness, self-control, against such there is no law, (NIV, Galatians 5:22-23). We strive as a church to display character in everything that we do. When a person operates in true Godly character it will produce one of the fruits of the Spirit. We want all of our members and friends to exemplify these traits in their personal lives as well as in the relations with the church.

Consideration:

Do nothing out of selfish ambition or vain conceit. Rather, in humility value others above yourselves, not looking to your own interests but each of you to the interest of the others (NIV, Philippians 2:3-4). We strive as a church to be considerate of other people. We want to consider our neighbor's spiritual needs above our own. We believe that if everyone looks out for the interest of others, everyone's needs will be met in an unselfish way. We promise as a church not to be led by personal preferences but by asking the critical question what will it take to ministers to and meet the needs of everyone that is in our Church and community.


Optimism:

And we know that in all things God works for the good of those who love Him, who have been called according to His purpose, (NIV, Romans 8:28). We strive as a church to be optimistic about everything. This scripture gives us a rock solid promise that if we loved the Lord and have been called according to His purpose, then everything will work out for our good in the end. Considering this, we as a church should operate with extreme optimism. This just simply means that we will not be negative even when we disagree, but we will maintain a spirit of positivity. There may be times that we disagree about decisions but we believe that with God on our side, He can take something that could have been a negative and turn it into a positive.