Our First Lady
Constance B. Odom is a woman of many hats, literally and figuratively.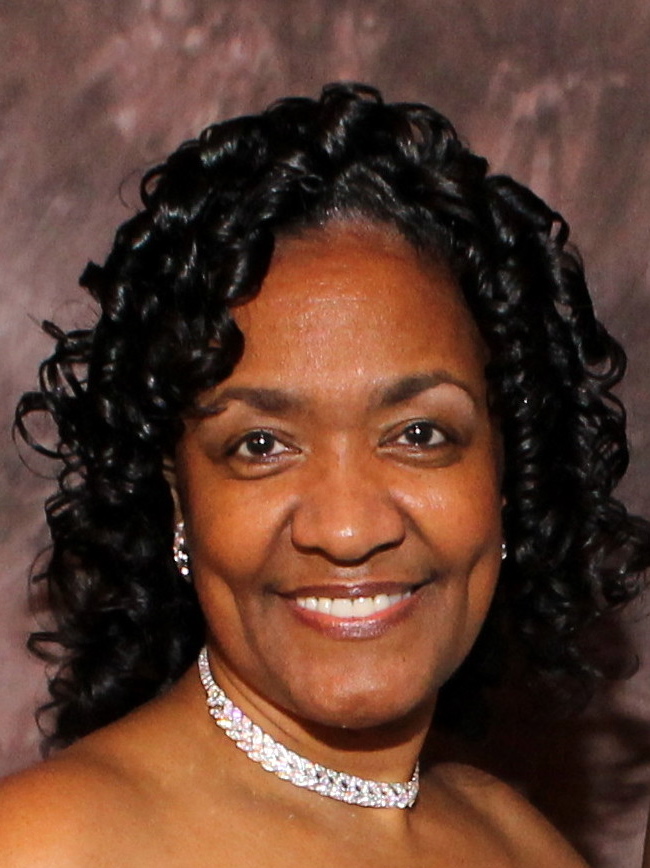 She is routinely addressed as "First Lady," as the wife of First Fellowship Baptist Church pastor Charles E. Odom, and is an ordained minister in her own right. She is chief financial officer of the day care she started. She sings in the choir and occasionally teaches Sunday School. Born and raised in Atlanta, she is the younger sister in a family of two children.
First Lady is also the mother of three sons (Terrell Dashone, Quentin Paul and Michael Ransford), and a surrogate mother and mentor to many others. She is the grandmother -- or shall we say, Nana? -- to two boys (Terrell Jr. and Jackson) and two girls (Jayla and Alyssa). But she is also mama bear, a fierce defender when any of the above appear to be under attack, be it in the spirit or in the flesh.
And Pastor Odom likes it when she wears a stylish hat to church.
She juggles her hats seamlessly, whether it's at the day care that bears a combination of her maiden name and the pastor's middle name, or in the pulpit. The day care was born after she enjoyed a successful career of 17 years in the retail industry, but only after she decided to step out on faith and give entrepreneurship her all. As Ecclesiastes instructs, what she found to do with her hand, she did with all her might.
Minister Odom gave her life to Jesus Christ in 1980 and served more than 20 years with the Deacon Wives Ministry at Grace Covenant Baptist Church in Atlanta. A founding member of First Fellowship, she has proven instrumental to the church's growth, heading its finance ministry, establishing its women's ministry and pouring her heart into the children's church, where young ones learn about Jesus -- and find their future spiritual callings -- on their age-appropriate level.
She became a licensed minister in October 2006, and her ordination service took place in May 2011. She delivers God's Word to the congregation when called on by Pastor Odom. For him, she is the epitome of the wife of noble character mentioned in Proverbs 31:11-12, "worth far more than rubies. Her husband has full confidence in her and lacks nothing of value. She brings him good, not harm, all the days of her life."
While "her husband is respected at the city gate, where he takes his seat among the elders of the land ... she is clothed with strength and dignity; she can laugh at the days to come." (Proverbs 31:23, 25)