Children
Seedlings of Faith - Children's Church Ministry
God's people will perish without a vision. The youth are God's people and we do not want them to perish for lack of knowledge of God's Word. Jesus said in Luke 18:16, "Suffer the little children to come unto me, and forbid them not, for of such is the kingdom of God.â€? Seedlings of Faith has a visionâ€"to promote a firm foundation in the Lord's Word in the early years.
The Seedlings of Faith (nursery through 5th grade) meets every Sunday morning during the morning worship service (children are received no earlier than 10:45 and no later than 11:30 for the 11:00 program)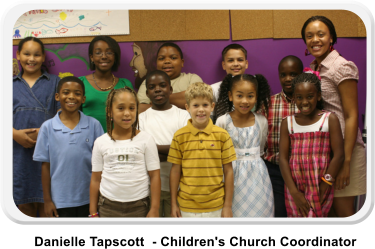 To keep our children up-to-date for the monthly happenings, a monthly calendar and/or newsletter goes out at the beginning of each month. Upon becoming members of Faith Christian Church and International Outreach Center, children and parents are given a letter explaining the church rules for class attendance, snack and juice schedule, the meaning of Faith Bucks (reward system), and an identification number for our visual paging system. All children in grades 1-5 are encouraged to bring their Bibles, notebook, pencil, offering and SMILE to class.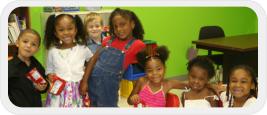 Our Seedlings of Faith ministry keeps these three V's in mind: value, victory, and validity. We are determined to be victorious over Satan in this world. We have secured devoted teachers and workers and are still on the move for the Lord. Additional Children's Church workers are needed for support of this ministry. THE DEVIL IS DEFEATED, GOD IS EXALTED, AND JESUS IS LORD!