Singles Ministry Conference 2018

Date:April 14,2018 thru April 14,2018 Time: 09:30 AM
Join Dr. Decker H. Tapscott, Sr. and the Single's Ministry of FCCIOC for their 2018 Conference entitled, "Living Single". This is a one day conference addressing the challenges of being unmarried. The event will take place on April 14, 2018 from 9:30 AM to 3:30 PM. Our guest speakers will be:
Author, Speaker, Singles Ministry Leader Rickey E. Macklin; Founder & CEO of "CourtshipvsDating.com" Ministries; Temple Hills, MD. This strategic voice in the Body of Christ will be speaking on the Topic: "Courtship vs. Dating". This is a great workshop for singles and unmarried couples in new & growing relationships.
Licensed Professional Counselor and Single's Motivational Speaker & Facilitator Regina Sanders has presented topics such as: Making "A" Connection; The worth of your Soul is Great; and Single Adult - Recognizing and Understanding Needs. Regina will be speaking on the Topic: "On Hold or Holding On"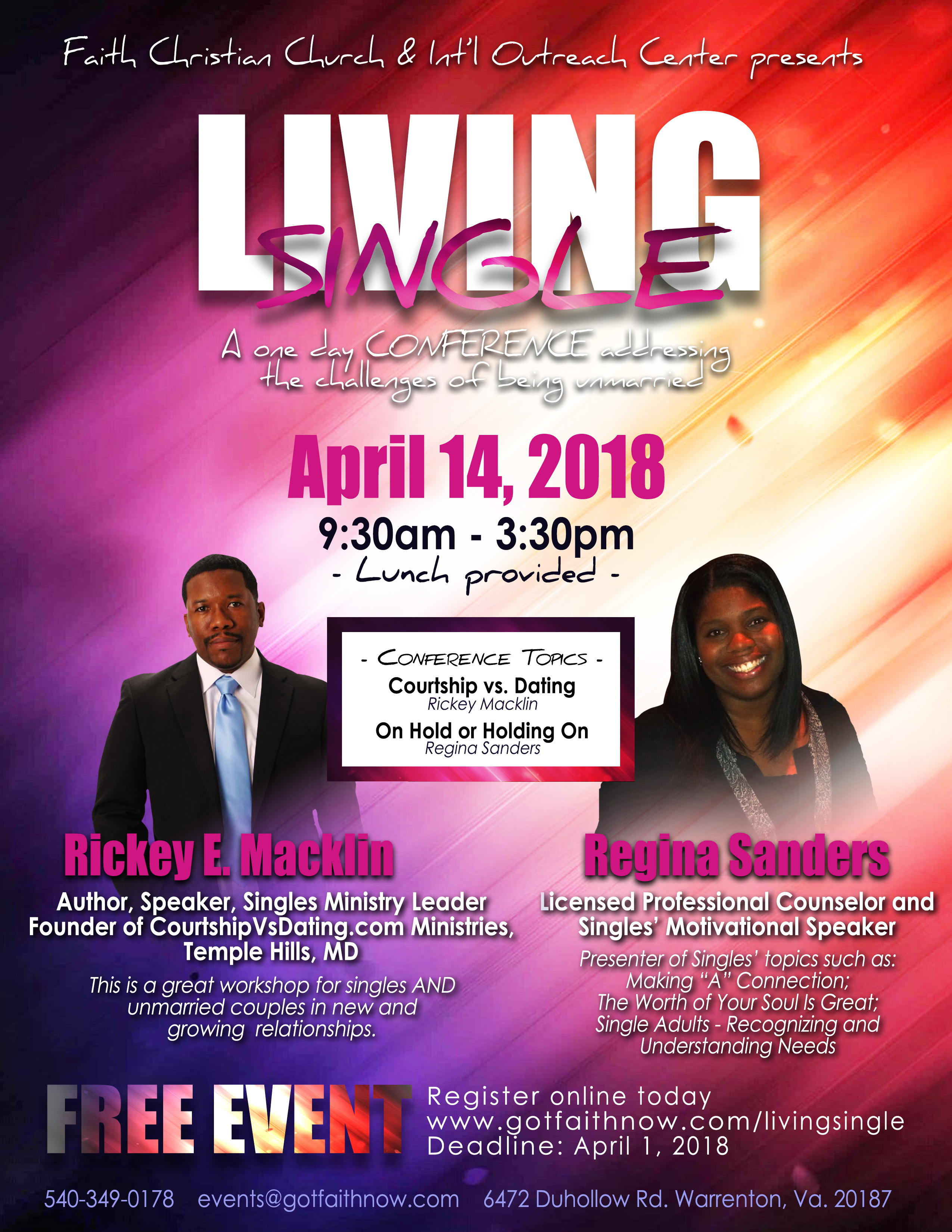 THIS EVENT IS FREE AND OPEN TO THE PUBLIC
REGISTRATION FOR LUNCH IS NOW CLOSED
YOU ARE WELCOME TO JOIN US FOR THE SESSIONS
For more information you may contact the church office at 540.349.0178.