FPCM Life Conference

Date:Jun 20,2018 thru Jun 22,2018 Time: 07:30 PM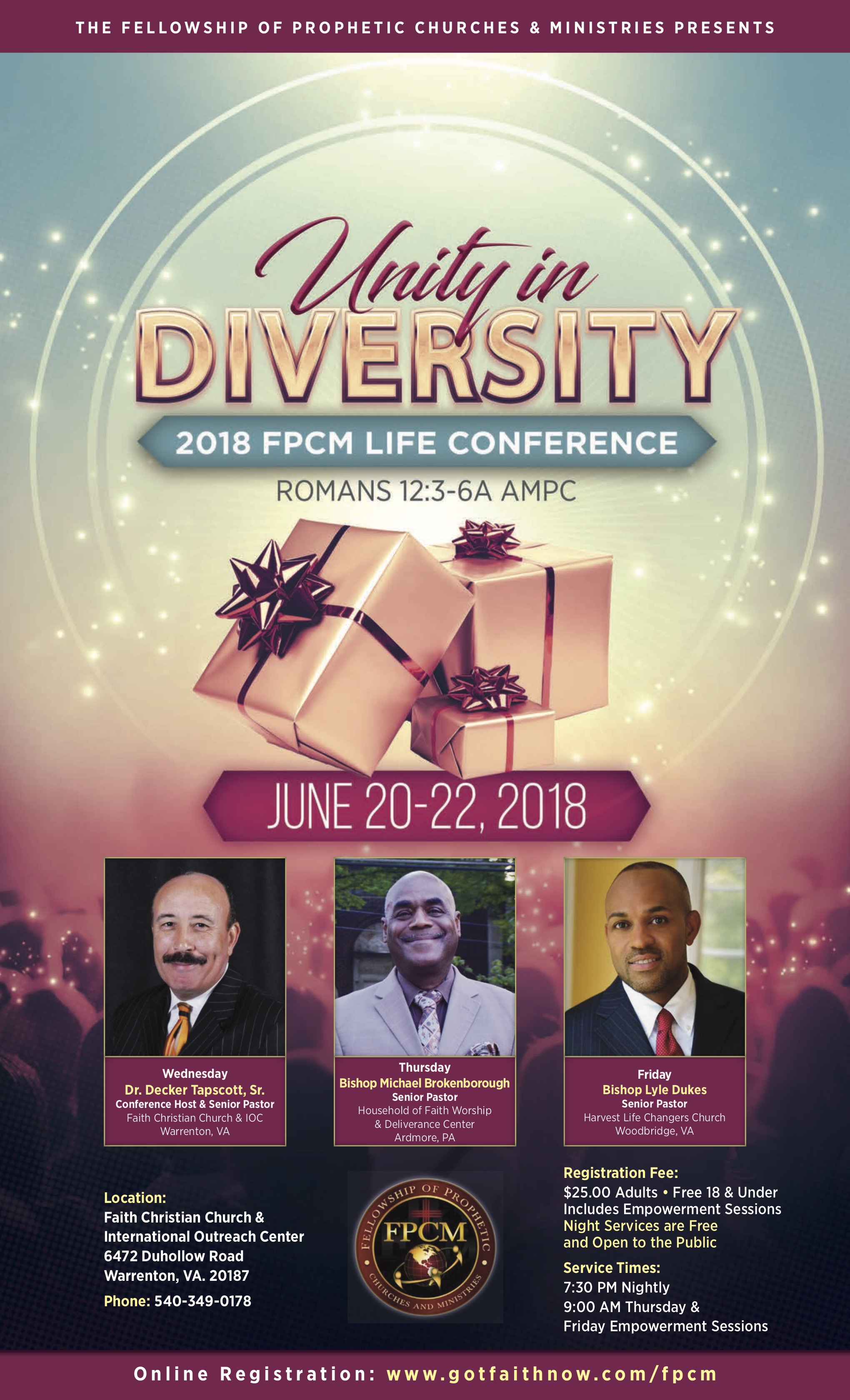 We are excited about the 2018 FPCM Life Conference hosted by Dr. Decker Tapscott and the Fellowship of Prophetic Churches & Ministries.

The theme of the conference is,

"Unity in Diversity"; found in Romans 12:3-6 [Amplified Bible Classic]

The conference will be held on June 20-22, 2018; 7:30 PM nightly and empowerment sessions beginning at 9:00 AM Thursday & Friday. These activities will be held on the campus of Faith Christian Church & International Outreach Center located in Warrenton, VA.
Speakers Include: Dr. Decker Tapscott Sr., Conference Host; Bishop Michael Brokenborough of Household of Faith Deliverance Worship Center, Ardmore PA; and Bishop Lyle Dukes of Harvest Life Changers Church, Woodbridge VA.
Children 18 & Under - Free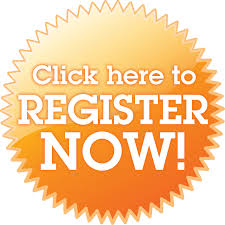 If you are coming from out of town, we have room blocks for
a
limited time. In making reservations, just mention, "Faith
*Please call for room rates
STAY TUNED FOR MORE INFORMATION OR CALL 540.349.0178 TODAY!