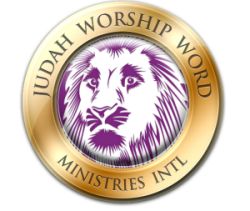 With out the Word of God and the message on the Principles of Faith we will never become what God has already said we are. We must begin to study the Word of God and learned the power of a faith confession,

"A statement made in agreement with the Word of God regardless of the circumstances."



We found in God's Word that Faith is simply acting on the Word of God and your faith affects what you receive from God. In our hearts we must keep the scripture alive, the scripture that says, "So then Faith comes by hearing and hearing by the Word of God. Faith -the power of God is released by the word of our mouth. St. Mark 11:34 says, "For verily I say unto you, That whosoever shall say unto this mountain, be thou removed, and be thou cast into the sea; and shall not doubt in his heart, but shall believe that those things which he say, it shall come to pass; he shall have whatsoever he saith. Therefore I say unto you what things soever ye desire when ye pray believe that ye receive them, and ye shall have them."
You must believe in order to have and believing is a part of your will. You can choose to believe God's Word or choose not to believe. I chose to believe all of God's Word.
Confess the Word of God over your finance and over your family and your life. It works. The power of God will turn your life around. Dr. Mitchell teaches the Biblical principles of success.
I want to teach you how to have financial freedom and to enjoy life as a Christian. I want to teach men how to have a right relationship with God. How to love and respect your wife and to love them as Christ loved the church and gave Himself for her. (Ephesians 5: 25)
I want to teach women how to have a right relationship with God. How to love and respect their husbands, according to the Word of God. How to love their children and to be a chaste housekeeper at home.
The Word of God says "God has dealt to every man the measure of faith." (Romans 12:13) This means faith is for and work for everyone that will believe God and do corresponding actions.
We want to empower you to be and become all that God has purposed for you in your life. You are the apple of God's eye. It is His "will that you prosper and be in health even as your soul shall prosper."
You can, Yes you can be restored, healed delivered and set free if only you would hope and believe in God.
Our youth Ministry will expend as we train up our children in the way that they should go. Our young people will be empowered to be soul winners and live Godly successful lives. The Word of God in action-Hands in Praise, Dancing Feet for the Kingdom of God will continue to grow.
We will have a youth Christian Hang out Center to provide our youth with a safe place to meet. It will be a faith filled atmosphere with computers, Christian movies, counseling for troubled young people. We will teach health and how to care for your bodies.
We will have a school of ministry for those who have received a calling to ministry. We will also except people who just want to expand their knowledge of the Word of God.
We will establish an anointed School of business owners and those desiring to be in business for themselves. It takes lots of teem work in the kingdom of God. Its all about kingdom expansion.