About
---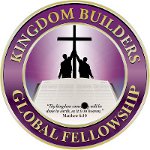 I. What Is It?
The KBGF is a family of pastors and congregations who share a commitment to advancing the Kingdom's
agenda in a spirit of unity and partnership.
II. What Is Our Purpose?
The purpose of The KBGF is to provide and anointed leadership covering for pastors as they lead their
congregations autonomously. It also serves to bring like-minded pastors together in mutually edifying
relationships. We provide training and development for pastors, ministry leaders and church workers
that fuel the accomplishments of the local pastor's vision.
III. What Is Our Vision?
The vision for The KBGF is to unite pastors and congregations who are dedicated to participate in
Kingdom Building initiatives and projects. Our aim is to nurture pastors and congregations through
various forms of communication including resource products, multi media, conferences and seminars.
IV. Who Can Affiliate?
The KBGF invites pastors and leaders of ministry organizations to consider connecting with us. This is
a great place for those who are seeking an anointed spiritual covering to receive insight, instructions,
wisdom and encouragement in an environment of love and mutual respect. There are no restrictions
based on denomination, race or culture.