90 Days Water Challenge

Date:October 08,2020 thru October 11,2020 12:00 AM
Join Prophet Carn and KCC for a
90 Day Water Challenge
as we become committed to a healthier lifestyle! For the next 90 days drink plain water with your meals and throughout the day to reach your 1 gallon a day goal.
(Plain Water only. No fruits, vegetables or flavors are to be added to your water during this challenge)
.
Prophet Carn also admonished us to build up our immune system, because the next strand of COVID-19 will be worse than the first. Use these next 90 days to begin to store food and grow food because a famine is coming; store enough to last for 6 months. (Meats, canned goods, non-perishable items, water, etc).
The Word of the Lord is to prepare now.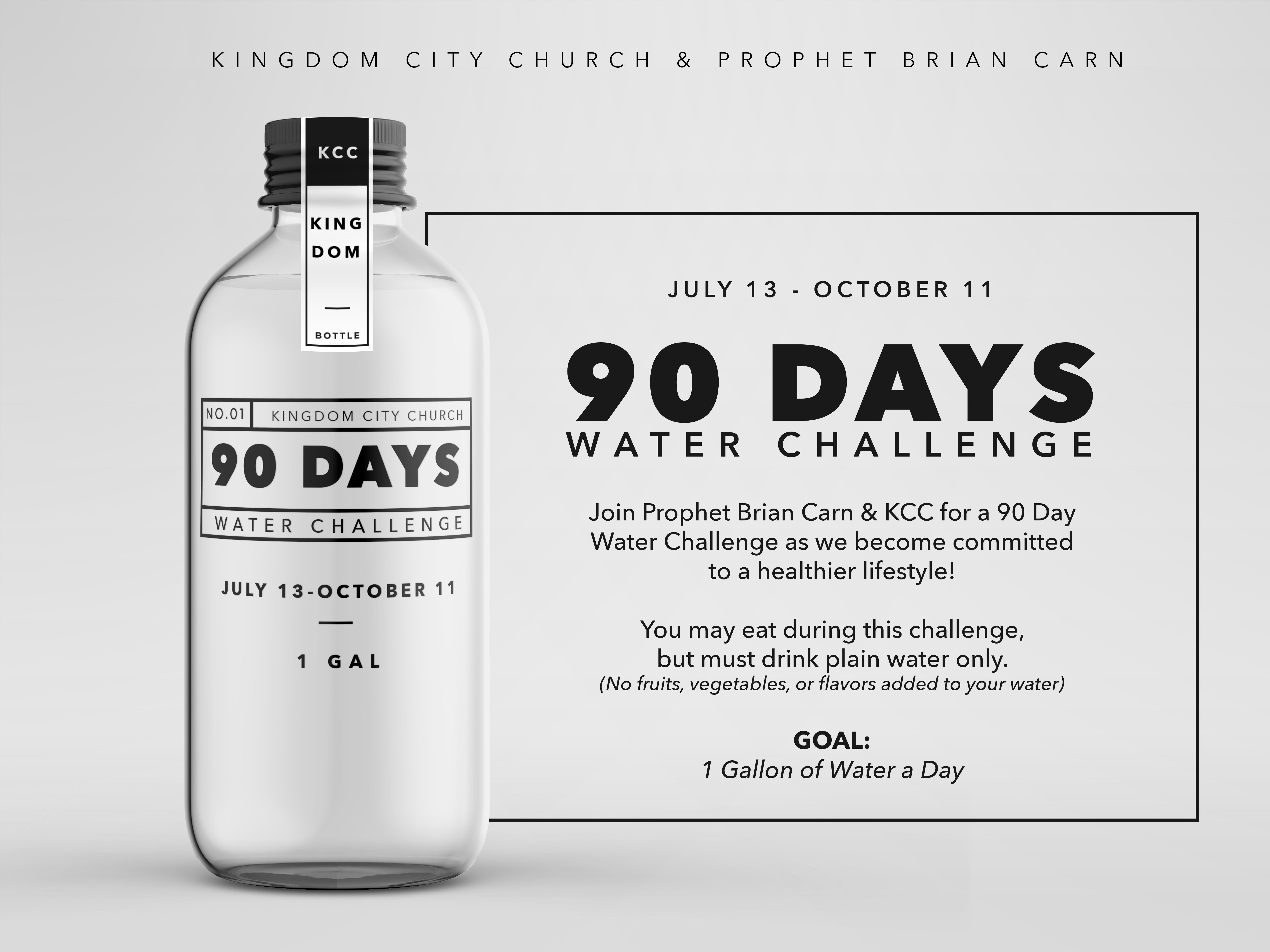 Copyright 2016 © KINGDOM CITY CHURCH. All rights reserved. site engineered by Churchwebsite.tv