Our First Lady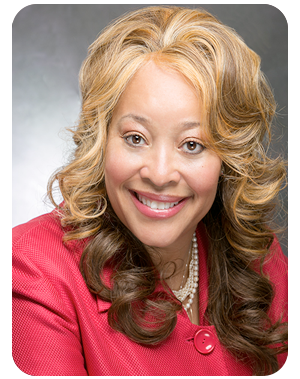 Mrs. Virginia E. Cuff is a minister of the Gospel and is a gifted teacher and role model who has been equipped by God to reach people of all ages and socio-economic backgrounds. As a dedicated follower of Jesus the Christ, Mrs. Cuff has been blessed by God to enjoy helping to build and rebuild the lives of women, children, and families who need a second lease on life. Mrs. Cuff has dedicated her life to helping others, especially women and children, realize and actualize their God-given potential, while enjoying a spirit-led life.
Mrs. Cuff has enjoyed working alongside her husband, Dr. Elliott Cuff, of almost twenty years and has been instrumental in assisting him in fleshing out the visions that God has given to him during his ministry journey. Mrs. Cuff has assisted her husband in providing the infrastructure for various non-profit organizations, including a multimillion dollar early childhood education program/school for inner-city youth. She also assisted her husband in the development of an economic development corporation, a sickle cell anemia foundation, a scholarship foundation, a music academy, youth ministries, young adult ministries, singles ministries, women's ministries, and so many other ministry outreach opportunities that meet spiritual, human, social, and educational needs.
Currently Mrs. Cuff provides stewardship of the Women's Ministry, Young Adult Sunday School Class, and serves in the New Members Ministry. She also serves as the Administrator for Camp H.O.P.E. (Helping Other People Elevate), the vision-child of her husband. Camp H.O.P.E. began in the summer of 2007 in an effort to help disenfranchised children in the Lincoln Heights community and outlying communities. The camp which has garnered countless support from various benefactors is the first partnership of its kind in the history of the Princeton City School District, the Village of Lincoln Heights, and the Lincoln Heights church. The current program has enrolled over one hundred children and is staff by over thirty dedicated volunteers consisting of retired school teachers, college professors, college students, business professionals, youth, and young adults.
Mrs. Cuff is a graduate of the Institute of Personnel and Resource Management and holds a degree in Humanities with a concentration in Mass Media. Additionally she is a cum laude graduate of the City University of New York where she earned a Bachelors of Art Degree in Religion. She was later selected as a National Urban and Rural Fellow, and was invited to study at the City University of New York, Baruch College, School of Public Affairs, earning a Master of Public Administration degree. She has received numerous awards and citations to include being one of few African American women to receive the Daughters of the American Revolution award. Further, she has served on numerous Boards and committees and has served as an Adjunct Professor of Economics. Currently, she is an Adjunct Professor of Ethics and Public Policy and Public Administration at a local college. She also serves as a private Marketing and Development Consultant.
Outside of winning souls to Christ, Mrs. Cuff's greatest joys are her forever love and husband, Dr. Elliott Cuff and their beautiful daughter, Lorell Evelyn.