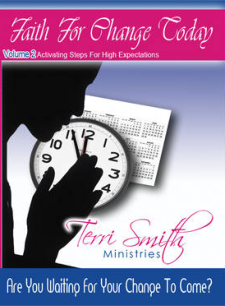 Are you waiting for your change to come? Are you getting in your own way of your expected blessing?

In volume 2 of Faith for Change Today, Bishop Smith takes you through the life activating steps that will keep your expectations high, while taking an introspective look at yourself.

This teaching will help you to fall out of love with your feelings and in love with what God says about you and help you to forgive others and most importantly, yourself.

Get ready to grab a hold of God in a way you never have before as you learn to have Faith for Change Today!