Assisted Living
---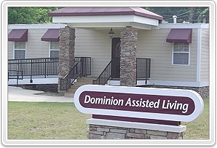 Several years ago one of my husband's former members became ill and was hospitalized. When his condition improved and he was ready for discharge, he could only be released to someone that could provide around the clock care for him. He was subsequently released to an assisted living facility; his only option.
While in the assisted living facility, he described what a horrible experience it was. In his words, the living conditions were substandard, he was paying too much for room & board, and he was not getting the level of care he needed.
The Lord immediately placed in my husband's spirit that this is precisely the area in which ministries ought to get involved. Because after all, if someone is in need of assistance with activities of daily living, who is better suited to provide assistance than the church?
The Bible records in Luke 10:30-35 that on one occasion the church passed up the opportunity to provide care to someone who was injured. Two men from the religious community saw this man in need and rather than attending to his immediate needs; they just passed by. As shocking as this account is, it drives home the reality that it is time for churches to stop shutting their eyes to the needs of people.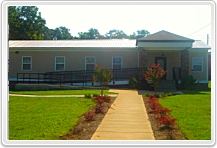 Subsequently, the Lord has given us a mandate to provide a place that will give the kind of assistance that some people desperately need. Under the direction and guidance of God, we have established an assisted living facility to provide care to those in need.
What We offer



We offer a host of amenities and services in the homes. We have available private & semi-private bedrooms with ample closet space, completely furnished, shower/tub grab bars, non-skid flooring material, and an eat-in kitchen serving 3 nutritious meals & snacks, patio, sitting room with cable TV.
As well we provide premier services to include:
24-hour resident assistant
Assistance with activities of daily living
Assistance with and supervision of medication
Central temperature control
Transportation services
Laundry services
Free cable TV connections
Free telephone access
Program of activities