What to Expect
---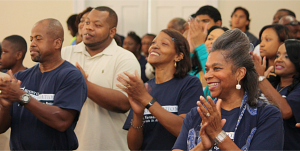 First I would like to tell you what not to expect. Don't expect anything predictable based upon your previous church experience. Don't expect ho-hum or average or ordinary. However, do expect an extraordinary encounter with God, His Word, His Glory, His Presence and His Divine will for your life. We are a "teaching" ministry whose main focus is to introduce you not to Scripture, but to the one who inspired the writing of Scripture.

Expect topical, expository, and contextual teachings which impacts your mind, inspires your spirit, and invigorates your desire to live an abundant life full of joy, peace, power, and freedom. Your expectation will become anticipation. Your anticipation will become inspiration.

Your inspiration will lead you to manifestation. Come and be transformed into the champion you were created to be!