OCI - Atlanta
---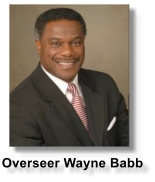 Dr. Wayne Babb is founding bishop and president of Oasis Church International "

One Church in (5) locations

" headquartered in Phenix City, Alabama, with other branches located in Americus, GA, Atlanta, GA, Cape Town, South Africa, and Francis Town, Botswana.
Over the course of his ministry, Bishop Babb has maintained a bold focus on ministering in a clear and powerful fashion which enables individuals to overcome their past, build their present, and secure their future with the renewing, refreshing, and restorative word of God. His passion for people has been the source for numerous ministries committed to empowering men and women of God.

Bishop Babb travels extensively to the nations making disciples according to the great commission in Matthew 28. His belief is that Christ's last command should be our first concern. His commitment is to effectively utilize every medium to spread the gospel to the world. Bishop Babb's teachings are available to partners via the Internet.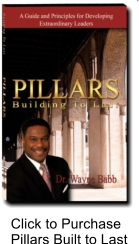 He believes a great part of his assignment to the body of Christ is to the continent of Africa.

One of his greatest passions is in developing, equipping, and establishing leaders. This year, Bishop Babb will release his new book, entitled, "Pillars: Building to last - A Guide and Principles for Developing Extraordinary Leaders".
Although Bishop Babb is passionate about the work of ministry, his greatest joy is his family. He is happily married to Priscilla Babb and loves his children dearly. His passion for ministry and leadership has earned him recognition as a prolific teacher, a dynamic leader, and a powerful mentor to many pastors and ministers both in the United States and abroad.