Praise Unlimited Ministries,Inc.
Announces the Re-Birth of:
The "On-Call" Organist!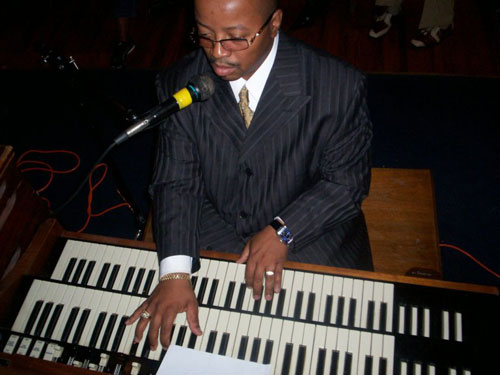 Serving Maryland! Washington DC! Virginia! The On-Call Organist has been providing the finest in organist re-placement services since 1994. Ordained by GOD! Recognized by the Better Busines Bureau! Featured in the "Baltimore Times, The Afro-American Newspaper, The Power Magazine, & The Hallelujah Musicians Magazine.
The "On-Call" Organist has provided professional & dynamic musical re-placement in the hour of need to many churches, civic organizations, non-profit organizations, schools & even government entities. Many have commented on the fast, courteous & professional level of service.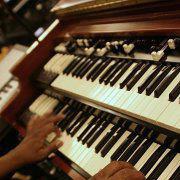 Let the "On-Call" Organist get your business, ministry, or government agency out of a trying crisis. We offer convenient music coverage for revivals, community events, recordings, TV shows, etc...
Feel free to log onto our websites to learn more.
www.theoncallorganist.org
www.aworldofpraise.com
We are also on: Facebook & Twitter.
Our satisfied client list includes:
Baltimore City Police Dept.

MCEA

Walter B. Carter Hospital

Downtown Partnerships of Baltimore

SBC Outreach Ministries

First Mt. Olive Baptist Church

Power Magazine's Power Fridays

The Mayoral Campaign of Dr. Andre Bundley

Baltimore Recreation & Parks

The P.A.L. Athletic League (Choir)

The Blessed & Talented Soul Ministries TV Show

The Hit Gospel Play: "Dischord In The Choir !" ( 2008 @ Coppin / 2010 @ UMES)

End Time Ministries International

The Newsome Gospel Awards

Christ Like Apostolic

Heaven 600 - Gospel Appollo (Brad Rogers)

The University of Family Bible College & Seminary
Starting to realize that your event, service or outreach will be in good hands ?
Call us to discuss your upcoming events @: 1-888-315-4468 / Toll-Free
Can't wait? Call our Music Emergency Line @: 1-410-302-2737.
Respectfully,
Steve Turner / CEO & Founder
Praise Unlimited Ministries, Inc.
www.aworldofpraise.com.
praiseon-call@aworldofpraise.com