Our Pastor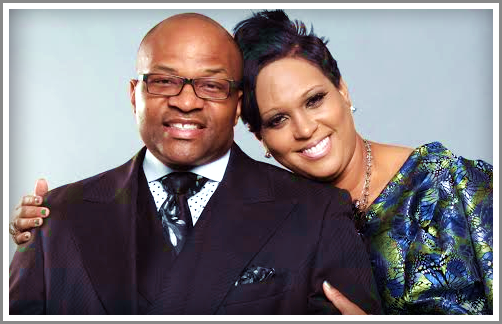 BIOGRAPHICAL SKETCH
PASTOR CHARLES J. JOHNSON III
Having the call of God on his life at an early age, Superintendent Charles Jerome Johnson III has always had a passion for serving the kingdom of God. He was born the only son to the union of Charles and Terry Johnson. He is a graduate of Grand Blanc Public Schools after which he attended Northwood University where he studied business management.
At the age of 18, he accepted his call to the gospel ministry and was licensed under the
leadership of his pastor and father in the Gospel, the late Bishop Walter E. Bogan, Sr. He was later ordained as an Elder under the late Bishop C.L. Anderson, Jr. and served as Associate Pastor of Harris Memorial Church of God in Christ of Burton, Michigan.
Prior to his appointment to Anderson Memorial Church of God in Christ in Detroit, Michigan, he founded Bethesda Fellowship Church of God in Christ in Pontiac, Michigan. As Shepherd of this growing ministry, he committed to the furtherance of the gospel of Jesus Christ through Worship, Evangelism and building up the Saints. Because of his faithfulness and outstanding leadership, he was appointed as Superintendent of the Progressive District in Great Lakes FirstEcclesiastical Jurisdiction. He also serves as an Administrative Assistant to Bishop Clifford
Caleb Dunlap where he coordinates all operational aspects of the jurisdictional workers' meetings and convocations.
Superintendent Johnson met and married the lovely, Missionary Kelli Frinks Johnson, and together they have four beautiful daughters: Secret Elizabeth, Falon Marlo, Kelci Surae and Bhali Kelia. As a husband, father, pastor, district and state leader, Superintendent Johnson is committed to worship, evangelism, and building up God's people. He holds Philippians 1:6 as a guiding principle of his life and it reads: Being confident of this very thing, that he, which has begun a good work in you, will perform it until the day of Jesus Christ.