Our Pastor
---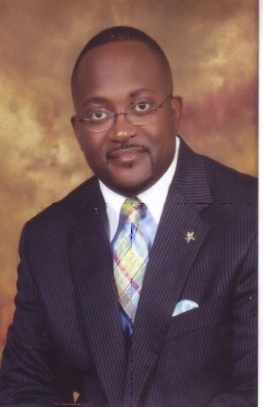 Pastor Donavon Overnun Coley has served as the Senior Pastor of the Forrest Park Baptist Church of Columbus, Georgia since March' 2010. A native of Andersonville, Georgia. Pastor Coley was born the fourth child of Rudolph and Velma Pride Coley on November 21, 1972.
In 1979, at the age of seven, Donavon O. Coley heeded the voice of the Lord as He called him to preach believing that God's grace is sufficient, Donavon readily and willingly accepted God's call into the ministry and promised the LORD that he would spread the good news of the Gospel to all who sought the Lord. He delivered his initial sermon on February 8, 1994 at Ebenezer Baptist Church in Andersonville, Georgia under the Leadership of Pastor Matthew Rains. Pastor Coley was ordained on May 04, 1998 at William Grove Baptist Church, Ellaville, Georgia where he served as an Associate Minister under the leadership of Pastor Bruce McKenzie.
Pastor Coley's belief is most fervently stated in 1 Timothy 1: 12 "And I thank Christ Jesus our Lord who has enabled me, because he counted me faithful, putting me into the ministry."
Pastor Coley humbly serves God and his community through the ministries established at Forrest Park Baptist Church of Columbus, Georgia. His insightful and inspiring messages tackle and provide relevant, practical solutions to issues ranging from personal crisis, emotional upheavals, relationships, spiritual growth, and fellowship through the Holy Spirit, and the list goes on. Pastor Coley's dynamic style of preaching demonstrates a keen sensitivity and awareness of the needs of God's people. Potent, prolific and practical are words that characterize both his ministry and his person.
Donavon is the husband of Tonia Harris-Coley and they are the parents of two son Harper Joseph Pride Coley and Hudson James Gordon Coley and one daughter Hilton Jude Coley they reside in Upatio, Georgia along with his mother-In-Law Mrs. Iola Harris.