Our First Lady
---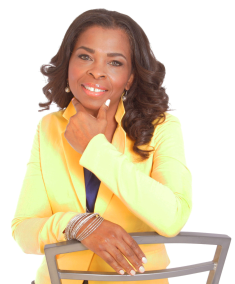 First Lady Rhonda Southern was born Rhonda Millington, in the Republic of Trinidad and Tobago, an island country located in the southernmost part of the Caribbean. Subsequently, she and her family moved to England where she resided for six years. Later, the family moved back to the Caribbean, to St. Croix, U.S. Virgin Island. It was in the Caribbean and England where First Lady Rhonda received her biblical foundation as instilled in her by her mother and grandmother. She moved to Chicago, IL in 1985, where she has resided ever since.

One of First Lady Rhonda's favorite scriptures is Psalms 91:1; "He that dwelleth in the secret place of the Most High shall abide under the shadow of the Almighty." She truly believes this with all her heart and encourages all that she encounters to find their secret place with Christ. First Lady Rhonda is very passionate about having a personal relationship with Jesus and wants others to realize their self-worth in Him. She uses God's word as validation and empowerment. Her mission is to help others understand and achieve God's plan and purpose for their lives.

First Lady Rhonda is a scholar of the Moody Bible Institute, is the Director of the Women's Department and the President of Ministers' and Deacons' Wives and Widows auxiliary and serves on the Youth Department Board of the Grace Apostolic Faith Church. In 1989, First Lady Rhonda married Maurice F. Southern who is now the Pastor of the Grace Apostolic Faith Church. They have four children; Cornelius, Lavell, Elisha and Paula as well as twin grandsons, Malik and Maurice.