Our Pastor
---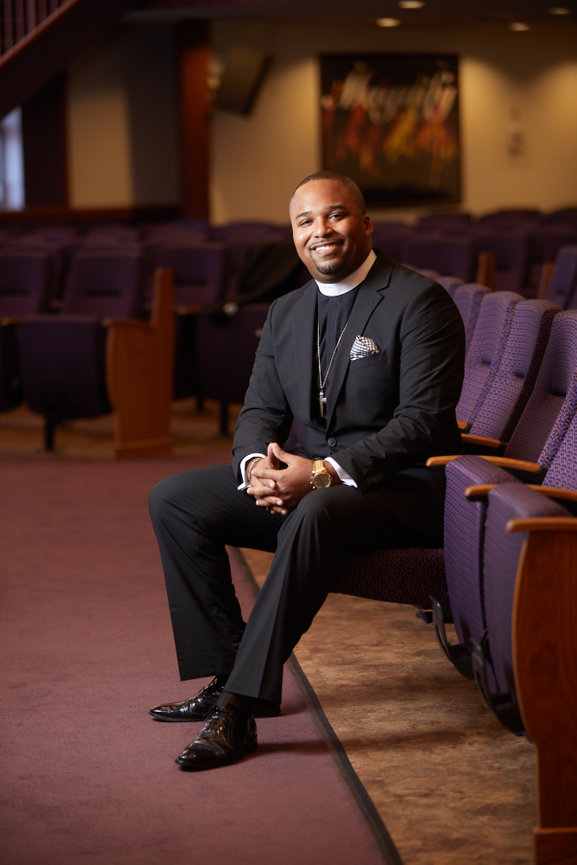 A native of Chicago's South Side, The Reverend Julian Armand Cook is an ordained Baptist clergyman, speaker, writer, and educator. He is thrilled to serve as the ninth Senior Pastor of the historic Lincoln Heights Missionary Baptist Church of Woodlawn, Ohio—a beacon of hope and service to Christ and community for 94 years.
Cook is a graduate of Houghton University (2013). He majored in Music and Biblical Studies and minored in African-American Studies. In 2013, Cook was named to "Who's Who in American Universities and Colleges." Cook is a classically trained baritone vocalist whose gifts have afforded him several opportunities, including performing for notable figures like Rev. Jesse L. Jackson and Congressman John Lewis. In May 2009, Cook was named a U.S. Presidential Scholar of the Arts by President Barack Obama—the nation's highest honor awarded pre-collegiate artists. As a result, he debuted in concert at the John F. Kennedy Center for the Performing Arts in Washington, D.C. In May 2016, Cook graduated with a Master of Divinity degree (magna cum laude) from Boston University (BU) School of Theology.
Before assuming the pastorate of the Lincoln Heights Missionary Baptist Church, Cook served as the Senior Pastor of Macedonia Baptist Church of Buffalo, New York (2018-2022) and St. Mark Congregational Church, United Church of Christ of Boston, Massachusetts (2014-2018).
From 2018-2022, Cook served as the Dean of Houghton University Buffalo in Buffalo, New York.
Cook is also a Ph.D. candidate (ABD) in Religion, Social Ethics, and African-American Studies at Drew University in Madison, New Jersey. He was a Forum for Theological Exploration Doctoral Fellow for the 2021-2022 academic year. He is a student member of the American Academy of Religion and Society for Christian Ethics. Most of all, Cook is unfathomably blessed to be the husband of Mrs. Sirgourney F. Cook—a gifted opera singer, educator, and non-profit leader. Together, they parent a young son, Langston Armand.