Our History
---

Ohio North First Jurisdiction has a connection to the history of the Church of God in Christ that no other jurisdiction enjoys. As a young man and prior to his elevation to the office of bishopric, Bishop Mack E. Jonas tarried with COGIC Founder Bishop C. H. Mason when he received the baptism of the Holy Ghost during the Azusa Street Revival.

It all started for our jurisdiction in 1917 when Bishop Mack E. Jonas (then an elder) was appointed Overseer of Ohio and Michigan at the National Holy Convocation of the Church of God in Christ Memphis, Tennessee. Later that same year he organized the first Church of God in Christ in Ohio. Mt. Zion Church of God in Christ started in a store front at 2830 Scoville Avenue in Cleveland. Ohio grew and reorganized into 6 ecclesiastical jurisdictions, with the revered Ohio North First Jurisdiction maintaining its role as first and anchor with over 120 churches in its harbor.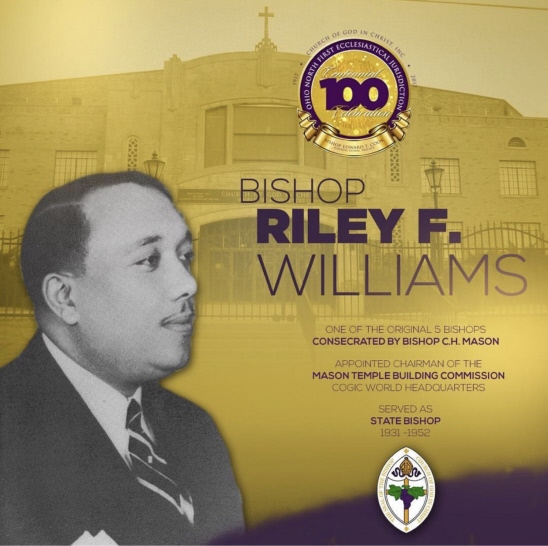 Bishop Jonas was not the only man of faith at the helm of our beloved fellowship. Bishop Riley F. Williams came to Ohio in 1931 and was the first Bishop of Ohio North. Bishop Williams was one of the first 5 Bishops consecrated in the Church of God in Christ. His accomplishments as a national leader were applauded in a special exhibit in Memphis Tennessee recently.

Hundreds of people were immersed in one of the largest baptizing services in the history of the Church of God in Christ which was conducted on the shores of Lake Erie under the auspices of Bishop Williams. Bishop C.H. Mason conducted the ceremony over a public address system from a strategically placed yacht, the brain child of Bishop Williams. Bishop Williams was a dynamic preacher who sowed and built churches throughout the United States. Historic Williams Temple in Cleveland, Ohio was named after him. Under his leadership, the church on Woodland Avenue grew to become one of the largest is the denomination. Williams Temple was one of the first to have its own credit union, radio broadcast, Mothers Board, Boy Scout Troupe, scholarship program, and other innovations at the time.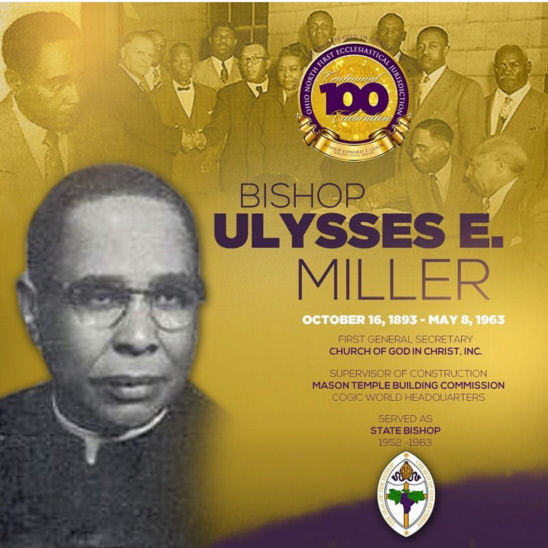 Bishop Williams died at an early age (in his fifties) and was succeeded by Bishop U.E. Miller in 1952. Known as a peace maker and a Master Builder, Bishop Miller astounded many with his skillful use of recycled materials in the construction of Williams Temple.
He also played a pivotal role in the building of the international headquarters of the Church of God in Christ in Memphis. This was a miraculous feat of gargantuan proportion given the scarcity of building materials due the demands of the American war effort (WWII) at the time.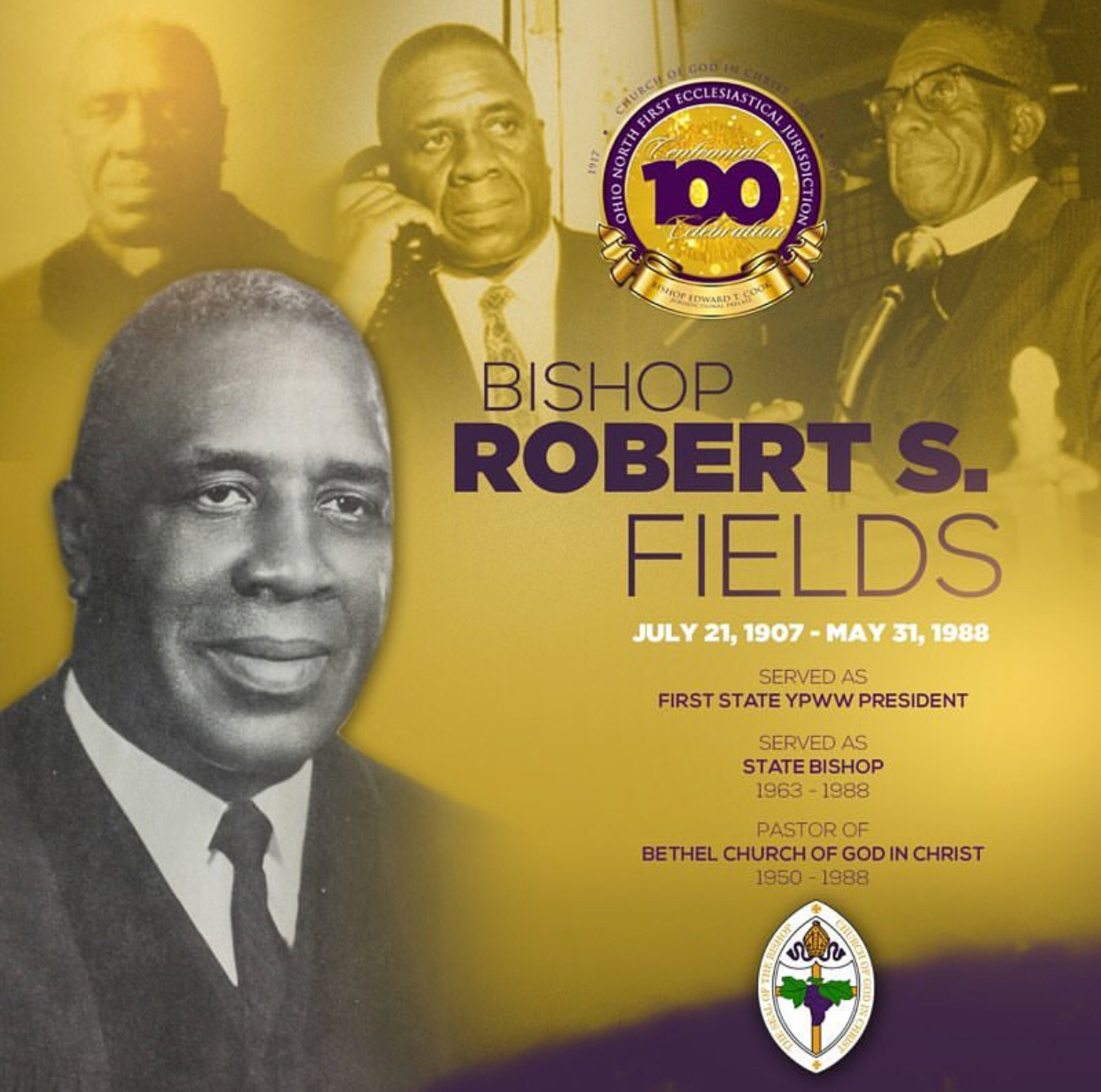 Bishop Robert S. Fields was the Jurisdictional Prelate from 1963-1988; a time during which the jurisdiction experienced explosive growth to more than 150 churches and missions. Bishop Fields served in many leadership roles prior to becoming prelate.

He was the state's first YPWW president, a Sunday School worker, a church planter, a great organizer and innovator, a mentor to leaders of ministries both near and far. Many churches are in existence today because of seeds sown into fledgling ministries by Bishop Fields.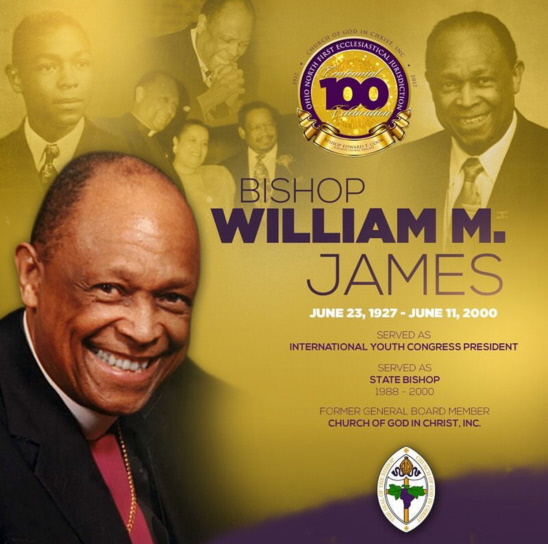 After Bishop Fields came Bishop William Morgan James who served faithfully until his death in 2000. An evangelist of great renown beginning in his early days as a "boy preacher."

Church builder, International President of the YPWW, General Board Member were a few of the roles in which Bishop James served with distinction.

In 2000 Bishop Walter E. Jordan was consecrated to the Sacred Office of Bishop. Under Bishop Jordan's inspirational leadership, ONFJ grew and developed into a model jurisdiction.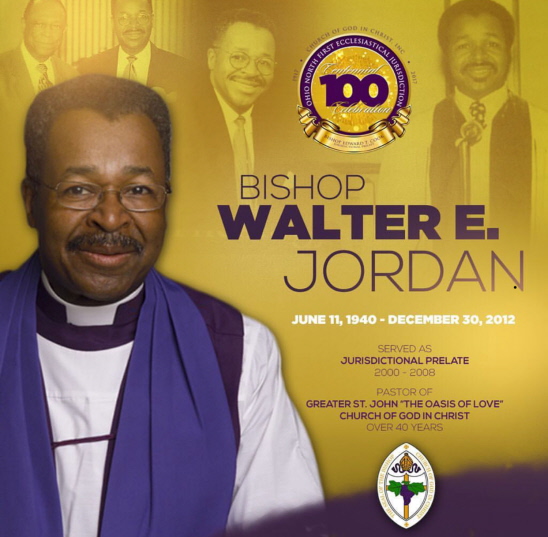 Bishop Jordan reorganized the structure of the Jurisdiction's administration under the mission statement he authored.Bishop Jordan was a musical prodigy and a prolific preacher, starting at an early age. Like others he followed in their footsteps to become State YPWW leader. He, too, was a church builder and a man of unimpeachable integrity. Bishop Jordan was with us as Bishop Emeritus until his passing in 2013.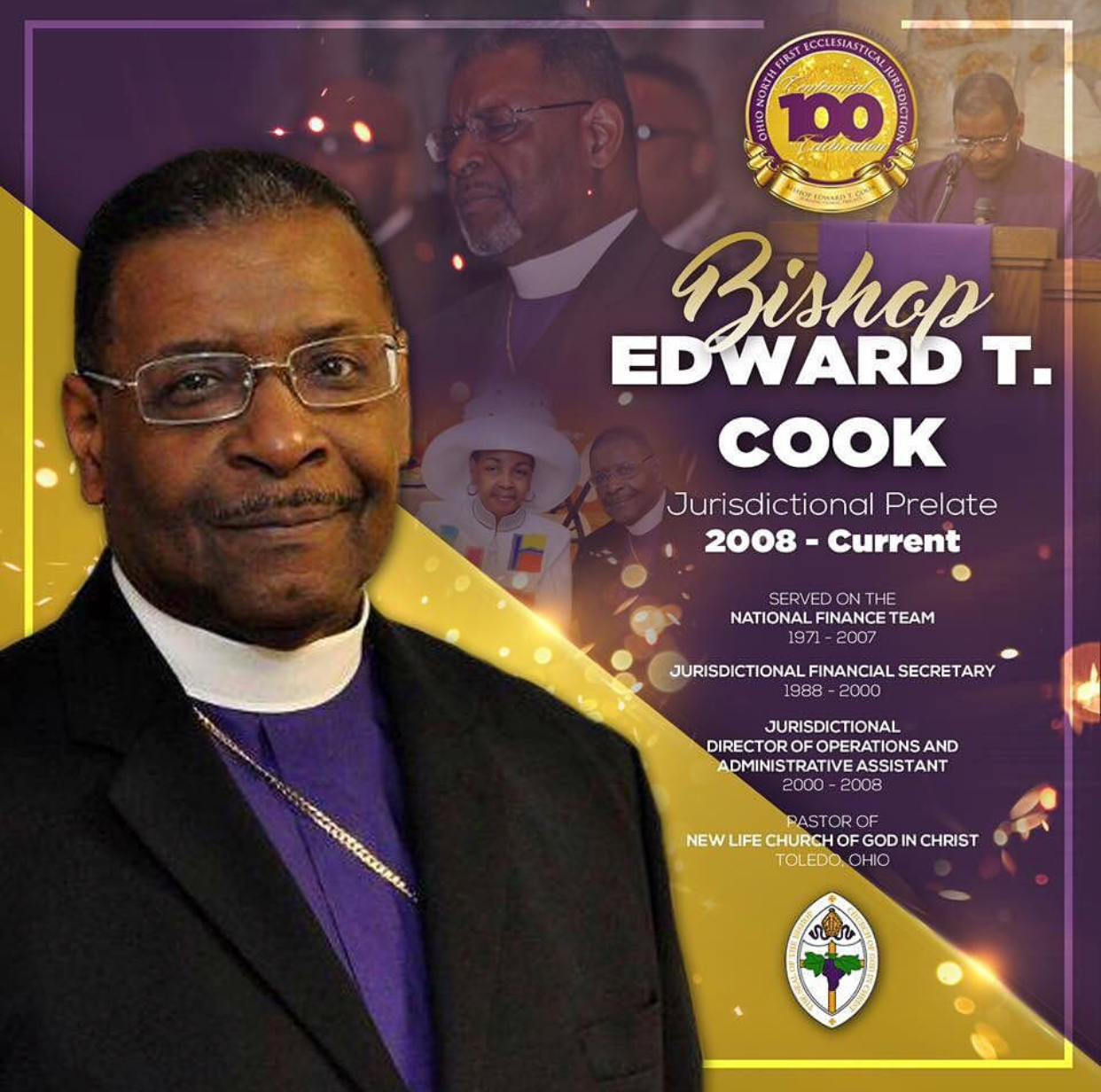 Bishop Edward T. Cook became our Bishop in 2009. Quite the trail blazer, he has a growing list of "firsts" to his credit as Jurisdictional Prelate. He instituted annual recognition of the service and contributions of spiritual warriors serving on the front lines of ministry. He began his administration as Prelate with travels to cities and hamlets throughout the state to listen to the old and young, men and women about their views of the needs of the jurisdiction. The training opportunities he has made available have not been surpassed in quality, quantity, or accessibility. He led breakthrough revivals throughout Ohio to elevate our corporate state of readiness to be blessed and used of God. He is yet opening new vistas, holding up the blood stained banner, and giving God the glory.


Bishop Cook has recognized and brought out the best in those under his charge. He knows how to stir up "the gift. He is not limited by any one media or venue. He is an effective communicator, whether writing books, ministering, texting, emailing, publishing, broadcasting, one-on-one, lecturing in small or large group settings. etc. You name it- Bishop Cook studies and excels. He is a leader among leaders. He and inimitable dazzling First Lady Sheila L. Cook are caring, concerned and given to hospitality.