Welcome
---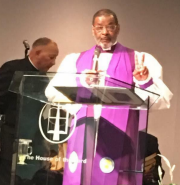 Welcome and thank you for visiting the Ohio North First Ecclesiastical Jurisdiction website. Our new site offers features that will keep you spiritually enlightened and apprised of the many events and activities that will take place in Ohio North First.

Through this tool you will be able to order products, check out Ohio North Ministry Departments' activities, view live stream of jurisdictional services, give online and view a calendar of events.

Disciples of Christ are commissioned to, "go into all the world and preach the gospel"; and it is our duty and obligation to do just that. This is just one of the many tools that we are using to reach the masses. It is our hope and prayer that you will embrace this tool and take advantage of its resources. We believe God for the miraculous and earnestly pray for the saints and churches everywhere.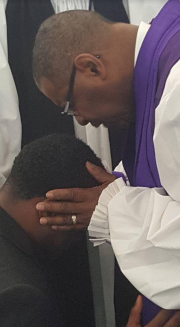 It is my sincere prayer that God will grant you His Divine Favor and Love. May He bless you and keep you, and make His face to shine upon you and give you peace.

Please hold us up in prayer that we will continue to represent Jesus Christ
through our passion for reaching "

not-yet-Christians

" equipping and empowering followers of Jesus Christ and enhancing the local ministry of our churches.
Again, thank you for visiting the website! Please share it with your friends and loved ones. May God grace you with His love, presence and boundless favor.

In The Masters Service,
Bishop Edward T. Cook, Prelate
Ohio North First Ecclesiastical Jurisdiction
Church of God in Christ, Inc.