Bradford High School Graduation - David Hurse Stadium and Union County - May 20, 2022 @ 8PM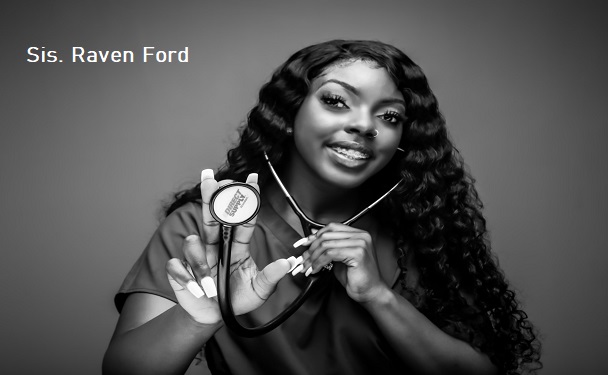 Sis. Raven Ford is one of our upcoming 2022 graduates. Raven will be graduating with honors from Bradford County High School in a couple of weeks with a 3.9 grade point average. Raven is planning to attend the University of North Florida for the summer and transfer to the University of Central Florida in the fall. She plans to major in Biology or Biomedical Science afterwards pursing a doctorate degree in Pediatrics. On a lighter note, Raven enjoys shopping, watching Netflix and playing sports. More notably, she was a pivotal member of the Lady Tornadoes basketball team playing both point and shooting guard during the entire four years of her high school tenure. She is the daughter to extremely proud parents Sis. Nakisha Williams and Carlos Ford, and granddaughter of Sis. Carnell Williams. Raven's extended family joins in the excitement as another one of True Vine's shining stars embarks upon the next chapter in her life. Go Tornadoes and To God Be The Glory!
Bro. Jeremiah Crum Jeremiah graduated from Bradford High School this past Friday evening. Jeremiah plans to start his own business and later attend college at FAMU pursuing a degree in Business. Jeremiah played 3 years of football and baseball during his high school tenure. His hobbies are playing basketball and football. Go figure! He is the son to proud parents, Reggie and Kenya Crum and proud siblings Isaiah and Destiny. Jeremiah as you join the ranks of all of the 2022 graduates, we too celebrate all of your successes, we are extremely proud of you and pray nothing but the Lord's best both today and always. As we have said throughout the past couple of weeks, take the Lord with you everywhere you go! Congratulations, Go Tornadoes and To God Be the Glory!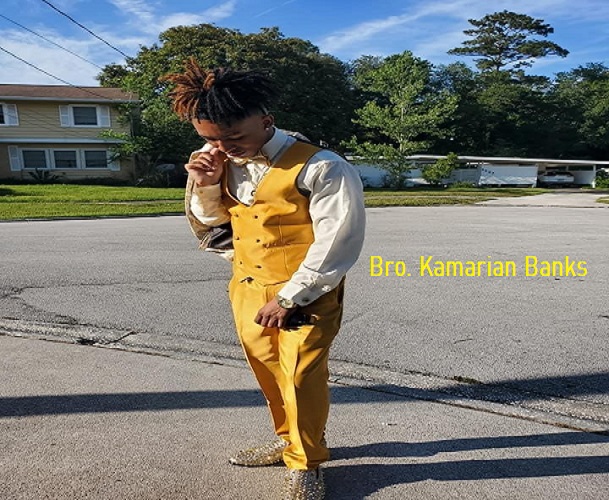 Bro. Kamarian Banks will be graduating with honors from the Bridge To Success Academy in Jacksonville on Tuesday, May 24 at 7pm. Commencement exercises will take place at the Moran Theater in Jacksonville. Kamarian plans to become a rapper/musician while obtaining his cosmetology and real estate licenses. He also plans to work with his mom at Hair Sensations. Kamarian's hobbies include reading and writing poetry, meditating, making music, cooking and gaming. Kamarian enjoys cooking any and all pasta dishes. True Vine we may have another Chef Emeril Lagasse in our midst. Smile! He was the co-captain of the Westside High School drumline, he also voted senior superlative for best dressed for the class of 2022. Kamarian is the son to proud parents, Sharri Kelly and Kwame Banks Sr., special proud bonus parent – Jeff Kelly and proud brother Kwame Jr.
Bro. Jaleel Thomas will be graduating from PK Yonge Developmental Research School in Gainesville. Commencement exercises will take place Thursday, May 26 at 7pm at the Phillips Center for the Performing Arts on the University of Florida's campus. Upon graduation, Jaleel will be attending Lenior-Ryhne University in Hickory, North Carolina on a Track and Field Scholarship. He plans to study business as he received a full paid scholarship due to academics graduating with a GPA of 3.1. Jaleel enjoys shopping for jewelry, shoes and the latest styles. Jaleel is always dressed to impressed. Go figure! He also enjoys hanging out with his girlfriend and special friends. He is the son to extremely proud parents, Quentin and Monica Thomas and brother to proud sister Jada. Jaleel thanks his parents and sister for their love, support and for always being there for him.
To Kamarian and Jaleel your extended family at True Vine joins in the excitement as both of you join the ranks of many of True Vine's shining stars. As you embark upon the next chapter in your lives, we say to you both, take the Lord with you everywhere you go. Go Wolverines and Go Blue Waves and To God Be The Glory!
Bro. Jonathan Henderson, Jr. Dear True Vine Family, I would like to say that next Friday, May 27 at 7pm I will be graduating from Leto High School in Tampa.I plan to attend college at Bethany College in Kansas playing football and pursuing my degree in Nursing.I wanted to say thank you to you all for being my village growing up because it truly does take a village to raise a child.Thank you for all the lessons, laughs, and guidance that all of you gave me to make me into that man that I am becoming and aspire to be. Thank you for helping set me on the right track even when I was going through some rough times.I especially want to thank the men's ministry for showing me love and being fatherly examples.Every one of you have done something that has affected me in a positive way, and I love you all my True Vine Family.Hope to see you all soon!Until then off to bigger and better things!
Kingdom Prayer by Phone (302) 202-1108 #898117: