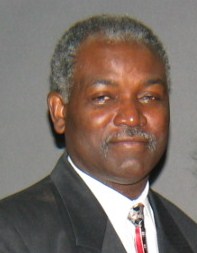 Elder Ross Chandler, a native of Bradford County, started and formed True Vine Ministry from the Word of God under the direction and guidance of God the Father, His Son and Holy Spirit. After being led of the Lord to begin this Ministry, the doors were opened on June 24, 1990. The Ministry began with members of Pastor Chandler's immediate family and a few other believers meeting in a single classroom at one of the schools. We continued to meet at various locations such as a school cafeteria, a one-room building and now at our present location which includes our main Sanctuary, several offices and classrooms, Fellowship Hall and Training Building which also provides for our Nursery and Food Pantry, among others.
Pastor Chandler has committed his life to God, our Lord and Savior, Jesus Christ and His Holy Spirit. Through his God-given life and abilities, his aim has been to strive and introduce people to Jesus and share God's Word regardless of their background and economic status. He further strives to imitate Christ and have no respect of person, but rather look beyond the faults and see the need in each individual.
Pastor Chandler's commitment further extends to his wife, children, immediate and spiritual family and many others that God has divinely orchestrated. We believe that it is no accident that we've met or will meet, but rather that our steps are ordered by the Lord.
After attending school in Bradford County, Pastor Chandler continued his education at DeVry Institute of Technology in Atlanta, GA. He further received his Masters of Religious Arts in Theology from Jacksonville (FL) Theological Seminary, as well as numerous other religious, county and community certifications.
Since the onset, the Lord has developed His Ministry into one of spiritual growth and development based on the Word of God.
I am the True Vine, and my Father is the husbandman...I am the Vine, and ye are the branches. He that abideth in me, and I in him, the same bringeth forth much fruit for without me ye can do nothing. Here is my Father glorified, that ye bear much fruit, so shall ye be my disciples. (John 15:1, 5)
Certainly, you are most welcome to visit and or be a part of the local fellowship of True Vine Ministry. Come and let us glorify God together.