Our Vision
---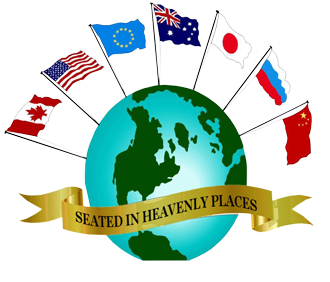 In the 1950s and 60s there was a shifting in our nations' politics characterized and define by many as the "civil rights movement" lead by what they called "civil rights leaders".
The truth of the matter is that this movement was actually a move of God lead by a man of God whose name was Dr. Martin Luther King, Jr.
Martin Luther King, Jr. was first and foremost a prophet of God who was sent by God to right the wrongs of the American government as it relates to the treatment of its African American citizens.
Dr. Martin Luther King was our modern day Moses. In his last address, he shared with his listening audience, in Memphis, Tennessee, that he had been to the mountain top, looked over and saw the promised land. He said, "I might not get there with you, but we as a people will get to the promised land." In less than 24 hours he was taken away from us.
Those of us who are familiar with the word of God are aware of the fact that Moses had a similar experience of going to the top of a mountain, looking over and seeing a land that had been promised to the children of Israel by God.
Moses, just like Dr. King, was not permitted to enter this new dimension of living. However, God raised up Joshua who would in turn lead the people of God into that next level of living.
His dream is our vision

We believe and are sure that the season for the fulfillment of this prophecy that was left hanging over the lives of African Americans, by Dr. Martin Luther King, is now!

We believe that the mantle, which produces the wisdom, knowledge and understanding for next level of living, is resting upon us and we will bring to manifestation those words that were left unto us by the prophet Dr. Martin Luther King, Jr.! WE AS A PEOPLE WILL GET TO THE PROMISED LAND!!!!